I hope you all had a great Halloween!  I didn't do too much, and didn't even get too many trick-or-treaters, but I did carve a pumpkin: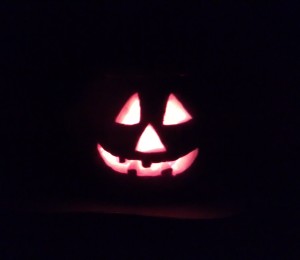 One thing to note for next year, though is to be careful of the tools.  I picked up one of those carving kits.  I would avoid this particular kit in the future, though, as the saw broke: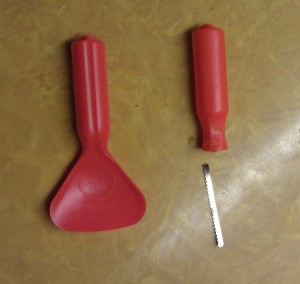 The scoop was very nice, though.
I didn't use any of the patterns, just made something up.  After the breakage I ended up going out and picking up a steak knife for working on a smaller pumpkin, which was fine.
On a more serious note, if you or a loved one was caught in Hurricane Sandy, I wish you all the best.  I wasn't really hit beyond some wind and rain, but I know that there is still damage being repaired.  So be careful, and hang in there!